Come out to Macatawa Boat House and try the hottest new paddle sport to hit the water. SUP rentals starting at $15 per 1/2 hour.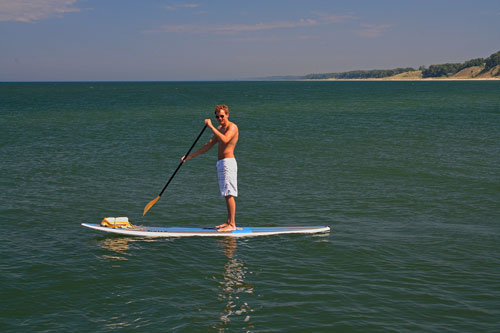 Stand Up Paddle Boarding on Lake Michigan by Holland State Park..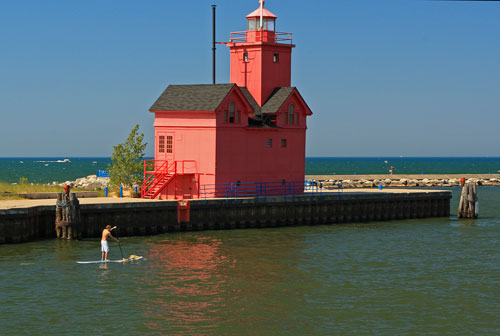 Paddling boarding past the "Big Red" lighthouse in the Holland harbor.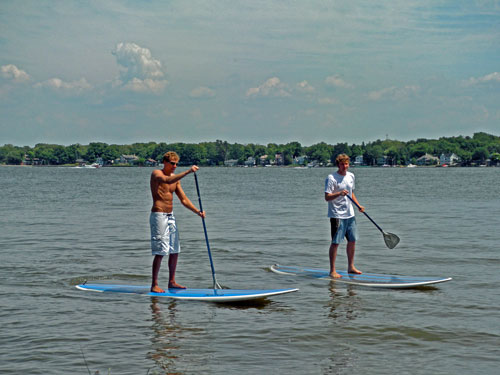 Paddle boarding on Lake Macatawa in front of Mac Boat House.
---
The first annual Great Lakes SUP Classic Race July 17, 2010. The event was organized by The Outpost of Holland and held at the beach in front of Macatawa Boat House.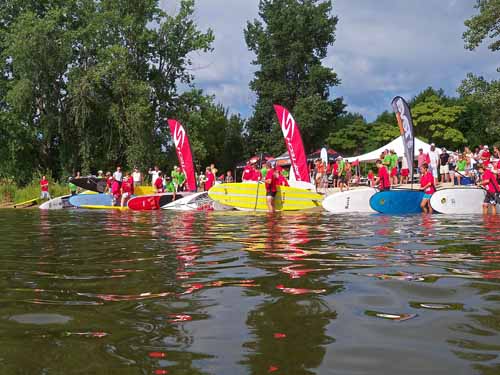 Racers lining up for the elite race.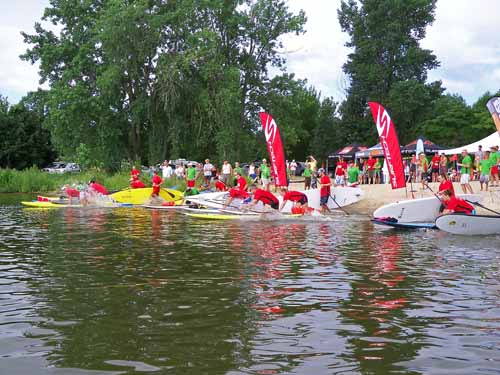 The start of the 6 mile elite race
Heading out into Lake Macatawa.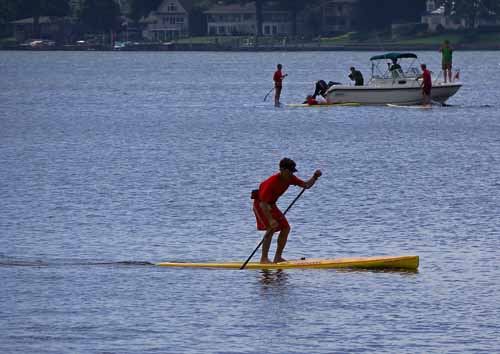 Ultra marathoner Dean Karnazes competing in the SUP Classic.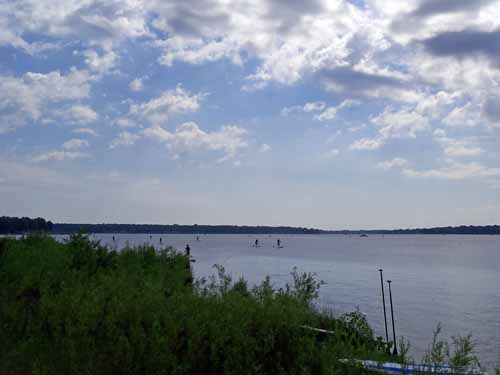 The view of the 1 mile course.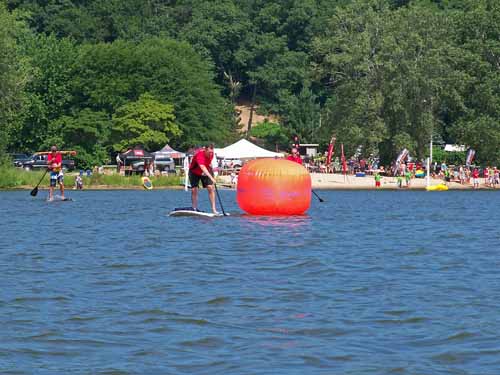 Navigating the first turn on the course.